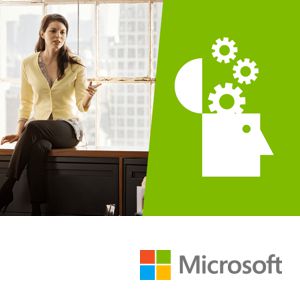 Introduction to Design Thinking
Rp500,000
Description
Unit Outline
Instructor
Additional information
Certificate
Reviews (0)
Description
About this course
Want to take your design skills to the next level? Join a team of industry experts on this practical and informative journey from concept to conclusion.
This course will introduce you to the Design Thinking process and illustrate best practices for each step along the way. You'll find this is an incredibly powerful tool for any field: from Engineering to Entrepreneurship and beyond.
You will utilize everything you learn in this course to create your very own project. In doing so, you will learn many practical and applicable skills such as user research and rapid prototyping, which will set you apart in your field.
What you'll learn
How to conduct in-depth interviews & other surveys in order to understand the user
Ways to synthesize ideas into a cohesive and practical product
Use of simple prototyping tools to quickly iterate designs
How to design User Interfaces that are tailored to be easy & efficient
Estimate Time : 18 hours
Module 1 | Discovery
Choosing a Problem Space
Needfinding
Contextual Inquiry & User Interviews
User Empathy
Module 2 | Synthesis
Organizing Information
Generating User POVs
Affinity Maps
Problem Statements
Module 3 | Protoype
Storyboarding Flows and Tasks
Creating Wireframes
Paper Prototyping
User Testing
Module 4 | Iteration
Building on Feedback
Visual Design
Accessibility
Implementation

Christopher is a content developer at Microsoft, he is also self-proclaimed geek with a passion for development and educating others. He got his first introduction to technology when his father brought home a VIC-20, graduated to a Commodore 64, and kept growing from there. A longtime MCT, Christopher now focuses on web technologies and Office 365 for Microsoft Learning. In his spare time he can be found running or spending time with his wife and four legged child.
Additional information
| | |
| --- | --- |
| Author / Publisher | Microsoft |
| Level | Intermediate |
| Language | English |
Certificate
When you enrolled into this course you will automatically get a Certificate of Achievement for completing the course. An example is provided below.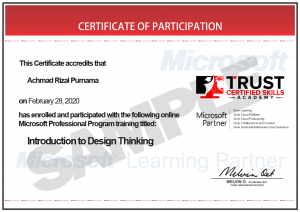 ---
Only logged in customers who have purchased this product may leave a review.