Start a Career in IT by becoming a Microsoft Technology Associate
MTA certifications are a great place to start if you would like to get into the technology field. MTA certifications address a wide spectrum of fundamental technical concepts, assess and validate core technical knowledge, and enhance technical credibility in three primary areas: Developer, Database, and IT Professional.
Official credentials designed by Microsoft — Stand out as an innovative educator by using exams created by industry experts on the most widely used and recognized technologies in the world such as Microsoft Windows®, Microsoft Visual Studio® and Microsoft SQL Server®.
Cost Effective — Designed and price for students so that can start their professional careers more efficiently
Preparing for the future — MTA is the first step towards more advanced certifications, which will help your students secure their value in the job market.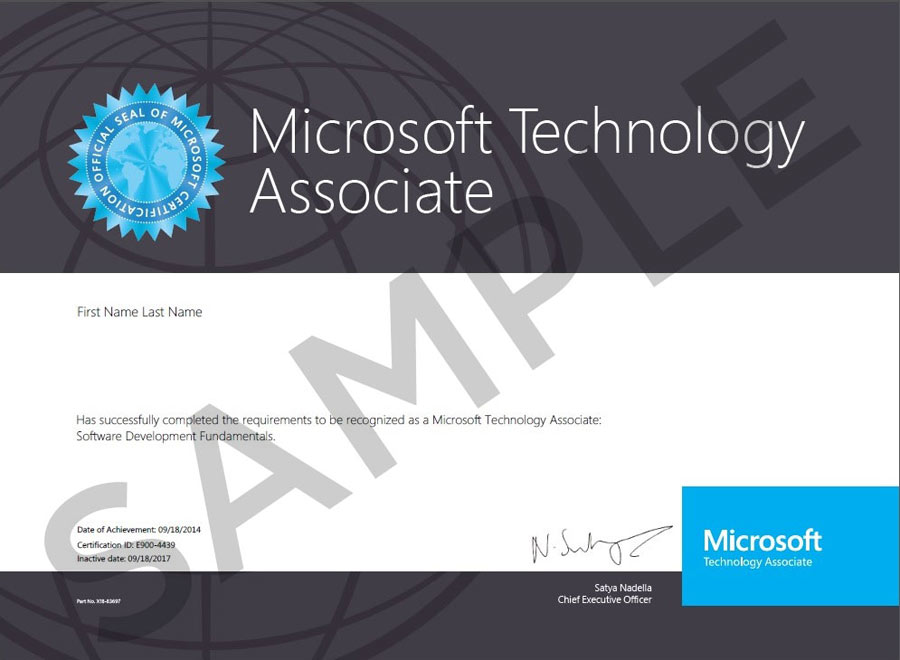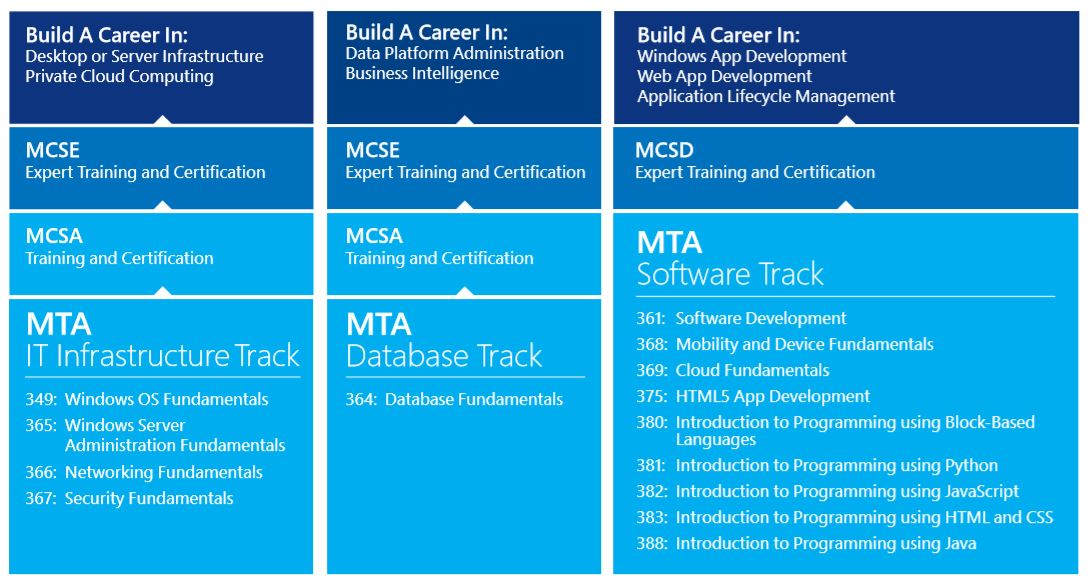 Careers— MTA certification differentiates students as prepared to start applying themselves in entry level technology jobs.
Confidence —Industry-recognized credentials inspire confidence as students pursue future college and career aspirations.
Completion — Certified students complete their academic studies with statistically higher grades, lower dropout rates, and decreased school absences2.
New Courses Coming Soon in 2020 July