What is Microsoft Certified Professional (MCP) certification?
Microsoft Certified Professional (MCP) certification validates IT professional and developer technical expertise through rigorous, industry-proven, and industry-recognized exams. MCP exams cover a wide range of Microsoft products, technologies, and solutions.
When you pass your first qualifying MCP exam, you automatically become a Microsoft Certified Professional and gain access to MCP benefits. You also join a community of millions of MCPs, with thousands more joining every month. After you become an MCP, you're on your way to distinguishing yourself through expert certifications including Microsoft Certified Solutions Expert (MCSE), and Microsoft Certified Solutions Developer (MCSD).
MCP-qualifying exams include all of the exams required in the Microsoft Certified Solutions Associate (MCSA), MCSE, and MCSD certifications. Microsoft Technology Associate (MTA) exams do not qualify for MCP certification.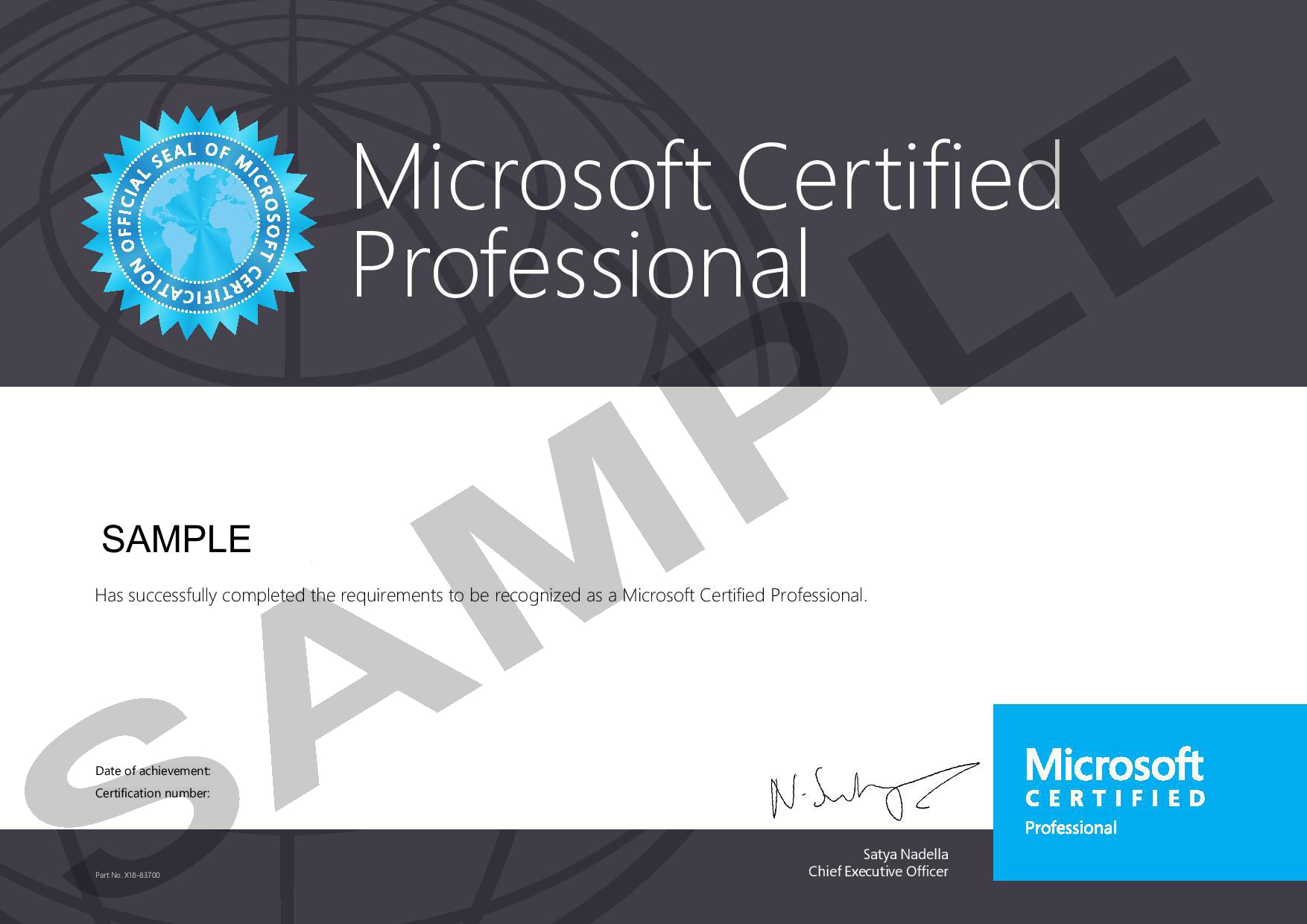 Microsoft Certification benefits for MCPs include many valuable career tools, such as:
Certification Planner Track your progress and view options for completing your certification
Certificate Manager View, download, or purchase paper copies of certificates for the Microsoft Certifications you earn.
Official transcript download and sharing tool

Certification logos Download official certification logos.

MCP eStore Purchase apparel and accessories with certification logos.
MCP community Make connections with your peers through the Born To Learn blog.
Promotional offers Access special offers on Microsoft training and certification products and discounts.
Member resources Find training or evaluation software, look for job opportunities, and much more.
Types of Learning
Traditionally Microsoft Learning only offers Instructor Led Learning (ITL).  With the development of technology we can now offer students two types of learning.
Blended Learning is providing the traditional ITL online with recorded teaching sessions and online coaching and mentoring.
On demand learning is providing the traditional ITL as a pure online training with optional online support and mentoring.