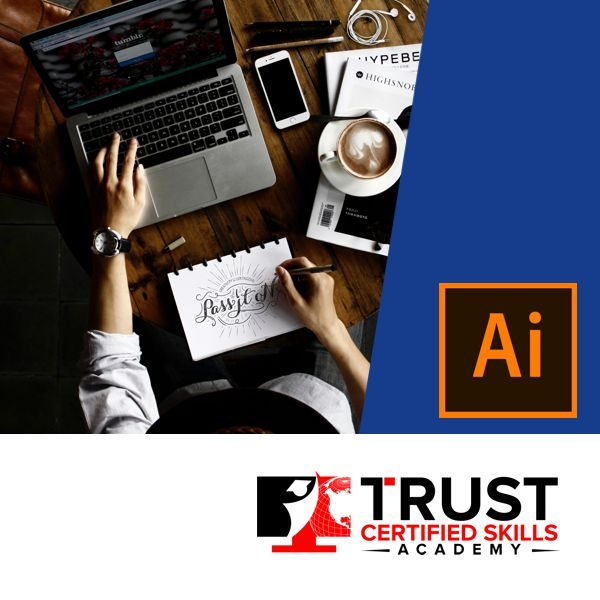 Belajar Illustrator: Zero to Hero
Rp500,000
Description
Unit Outline
Instructor
Additional information
Certificate
Reviews (0)
Description
About this course
Seluruh isi kursus, termasuk contoh, teknik, latihan, dan kuis telah dipilih dan disempurnakan dengan cermat untuk menawarkan cara yang paling efisien dan menyenangkan untuk menguasai Adobe Illustrator.
Yang mana Kursus ini telah dirancang khusus untuk pengguna dari semua pengalaman, dari pemula lengkap hingga pengguna Illustrator yang ada, yang ingin membawa keterampilan mereka ke tingkat berikutnya. Mampu bekerja dengan percaya diri di Illustrator adalah keterampilan yang penting untuk Desainer Grafis atau Illustrator, tetapi adobe illustrator ini merupakan alat yang sama bermanfaatnya untuk Desainer Produk, Desainer Fashion, desainer UI / UX dan berbagai bidang lain di dalam dan di luar industri kreatif.
What you'll learn
Pemula yang lengkap akan dapat menguasai perangkat lunak dari awal hingga fitur yang paling canggih.
Mampu membuat logo sendiri secara kreatif
Membuat gambar vector dari bitmap
Membuat Gambar Vektor & melakukan pewarnaan dari sketch yang telah dibuat
Mampu menyimpan file untuk kebutuhan digital dan cetak
Membuat Desain Infografis
Membuat Desain Text dengan Cara Kreatif
Menguasai teknik dan tools yang digunakan para master illustrator
Menguasai Teknik Lanjutan, seperti Simbol, Grafik, Gradient Meshes, Gambar Perspektif, Karya Seni Pewarnaan Ulang, dan alur kerja seperti Masking.
Estimate Time : 8-16 hours
1. Introduction to Course
Introductory to Course
Why Learn Adobe Ilustrator?How To Study?
How to Change User Interface
Outros
2. Basic knowledge of adobe Illustrator
Introductory to Section
Ilustrator Documents
What Is Artboards?
Update Artboards
Navigations
Work with Vector
User Interface
Properties Panel
Settings
Quiz #1
Outros to Section
3. Working with object
Introductory to Section
Transformations
Basic Shapes
Combining Shapes
Selection Techniques
Organizing Objects
Align Distribution Objects
Working Precisely
Quiz #2 | Working with object Quiz
Outros to Section
4. Appearances of objects
Introductory to Section
Stroke Setting
Swatches
Gradients
Appearance Panel
Effects
Exercise
Quiz #3
Outros to Section
5. Complete Drawing Section
Introductory to Section
Basic Drawing Tool
Drawing Exercise
Colouring
Drawing Assistance Tool
Draw Inside
Pen Tool
Pen Tool Exercises
Pen Tool Alternatives
Curvature Tool
Distort & Transform Tool
Symmetrical Drawing
Concentric Drawing Techniques
Manual Tracing Exercise
Quiz #4 | Drawing Quiz
Outros to Section
6. Workflow of Various brushes
Introductory to Section
Calligraphic Brush
Scatter Brushes
Art Brushes
Bristle Brushes
Pattern Brushes
Image Brushes
Quiz #5
Outros to Section
7. Working with bitmap images to vector
Introductory to Section
Working with Images
Preparing Simple images for tracing
Preparing Complex images for tracing
Image Trace
Improving and Colouring Traced
Quiz #6
Outros to Section
8. Work with Type
Introductory to Section
Character Formatting
Paragraph Formatting
Using Text Style
Fonts
Variable and SVG font
Touch Type Tool
Type on a Path
Type and Shapes
Warp Text
3D Type
Create Outline of Text
Image Within Text
Text Warp
Text Exercise
Quiz #7
Outros to Section
9. Advanced Techniques you should know
Introductory to Section
Masking
Clipping Mask
Opacity Mask
Masking Exercise
Recolour Artwork
Live Paint Bucket
Envelope Distort
Puppet Warp
Symbol
Symbol Tool
Graphs
Blending Objects
Creating Patterns
Refining Pattern Design
Gradient Mesh
Perspective Drawing
Quiz #8
Outros to Section
10. Export and Integration
Introductory to Section
Saving Work for Print
Saving Work for Web
Export for Screen
Adobe Apps
Integration with Bridge
CC Libraries
Archiving Projects
Quiz #9
Outros to Section
11. CC 2019 New Feature
Introductory to Section
Freeform Gradients
Global Edit
Enhanced Visual Font Browsing
Using Interface Improvement
Viewing Improvements
Outros to Section
12. Conclusion
Introductory to Section
Building your portfolio
Conclusion
Pdf Resource
Outros to Section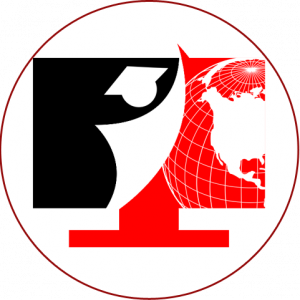 TCSA Academic Team
Design Division
With both teaching and professional experiences, Our academic team has developed this content to bring you a comprehensive course that you build your competency to match the requirements in the professional environment.
Additional information
| | |
| --- | --- |
| Author / Publisher | CSA |
| Level | Beginner, Intermediate |
| Language | Indonesian |
Certificate
When you complete all the requirements of the course you will be awarded with a Certificate of Achievement.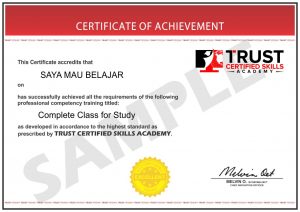 ---
Only logged in customers who have purchased this product may leave a review.