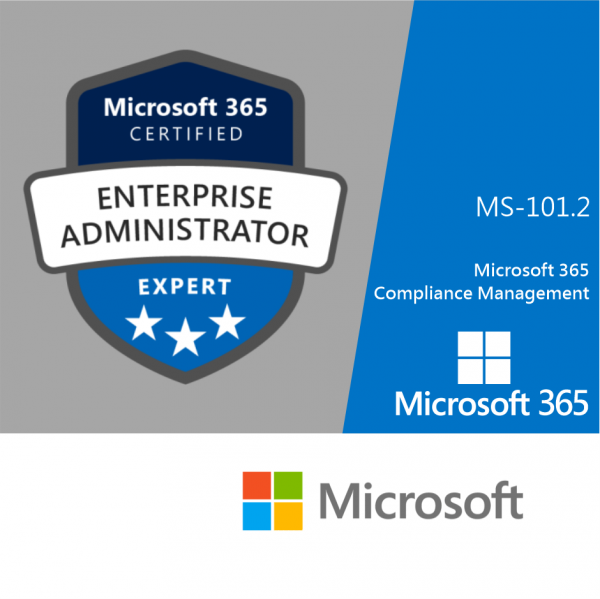 Microsoft 365 Compliance Management
Rp500,000
Description
Unit Outline
Instructor
Additional information
Certificate
Reviews (0)
Description
About this course
Microsoft 365 Device Management focuses on how to establish Microsoft Intune, enroll devices to Intune, monitor the devices, and control what users can do from the enrolled devices by using conditional access policies. If you are already managing devices by using a traditional device management tool such as Configuration Manager, you will be interested to know how you can seamlessly move to modern management, in which devices are managed by Intune, and how you can benefit from new device management capabilities, such as compliance, conditional access, and Windows Autopilot to deploy new devices from the cloud.The course begins by examining how to move from traditional management, where devices are managed by Configuration Manager, to modern management, where you can benefit from new capabilities such as device compliance and conditional access. This journey can begin by enabling co-management, which you can do in your current environment by adding Intune as an additional device management option. You can then move management of some Windows 10 devices to Intune, while all other devices remain managed by Configuration Manager. After you get confidence and experience with the benefits of modern management, you will probably want to move the management of your other devices to Intune as well.The course then examines how you can monitor Windows 10 devices by using Windows Analytics. You will better understand the differences between quality updates and feature updates, as well as the Windows as a Service (WaaS) model, and when you must upgrade Windows 10 to a newer version to be supported by Microsoft. Although traditional, image-based deployment is still supported with Windows 10, many organizations will start exploring dynamic deployment and modern deployment options, such as Windows Autopilot.The course concludes with an examination of how to implement Mobile Device Management (MDM). With Microsoft 365 you have two Mobile Device Management options: Intune and MDM for Office 365. You will learn how to perform an initial configuration of Intune so that it can manage Windows 10 and Android devices, as well as the additional preparation steps that are required for iOS devices. As Intune can manage only enrolled devices, you will learn how to enroll different device types. You will also learn also how to define a company baseline and use Intune to monitor device compliance against the baseline.
What You'll Learn:
Plan your organization for Co-management
Prepare your Windows 10 devices for Co-management
Transition from Configuration Manager to Intune
Configure Microsoft Store for Business
Plan for Mobile Application Management
Plan your Windows 10 deployment strategy
Plan your Windows 10 subscription activation strategy
Resolve Windows 10 upgrade errors
Implement Windows 10 Analytics
Deploy Mobile Device Management
Manage devices with Mobile Device Management
Enroll devices to Mobile Device Management
Manage device compliance
Prerequisites
This course is designed for persons who are aspiring to the Microsoft 365 Enterprise Admin role and have completed one of the Microsoft 365 work load administrator certification paths.
Estimate Time : 10 – 15 hours
Module 1 : Planning for Device Management
Lessons
Introduction to Co-management
Preparing Your Windows 10 Devices for Co-management
Transitioning from Configuration Manager to Intune
Introduction Microsoft Store for Business
Planning for Mobile Application Management
Module 2 : Planning Your Windows 10 Deployment Strategy
Lessons
Windows 10 Deployment Scenarios
Planning Your Windows 10 Subscription Activation Strategy
Resolving Windows 10 Upgrade Errors
Introduction to Windows Analytics
Module 3 : Implementing Mobile Device Management
Lessons
Planning Mobile Device Management
Deploying Mobile Device Management
Enrolling Devices to MDM
Managing Device Compliance
Hands-On Lab
Lab : Working with Microsoft Store for Business
Exercise 1: Provisioning and managing the Microsoft Store for Business
Exercise 2: Using the Microsoft Store for Business
 Lab : Managing Devices by using Intune
Exercise 1: Obtain Intune and enable device management
Exercise 2: Configure Azure AD for Intune
Exercise 3: Create Intune policies
Exercise 4: Enroll a Windows 10 device
Exercise 5: Manage and monitor a device in Intune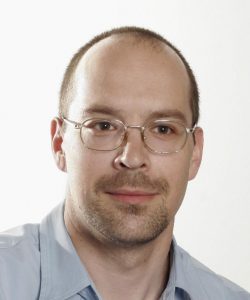 Slavko Kukrika is a consultant, trainer, and author of several books on Microsoft technologies. In his day-to-day work he manages a hybrid Office 365 environment, specializing in Windows Server, Azure AD, and device management. Slavko passed his first Microsoft Certified Professional (MCP) exam in 1996 and has since passed more than 120 MCP exams. He holds many technical certifications and is honored to be a Microsoft Most Valuable Professional (MVP).

Dennis Weber is a Consultant for atwork deutschland GmbH and has more than 10 years of experience working on different SMB and Enterprise projects. He is experienced in working with different technologies, including Windows and Linux solutions. His current focus is on Office 365 migrations and hybrid deployments for enterprise customers.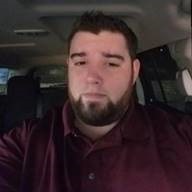 George Schweigert is a Software Engineer with Microsoft Worldwide Learning where he manages both the Microsoft 365 Enterprise Administrator and Microsoft Exchange 2019 tracks. George has over 14 years of experience in the IT field in both the private and military sectors. He transitioned from his role in the military as an IT Admin to becoming a Customer Support Engineer supporting Office 365 small to mid-size businesses. Prior to joining Microsoft, George was an Exchange Escalations Engineer for Premier Enterprises with a minimum base of 10,000 users.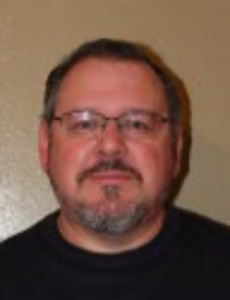 Tony Frink is a 36-year veteran of the IT industry, with a background in ERP technologies, Microsoft Dynamics CRM, Microsoft Office, and Microsoft 365. He spent the first 18 years of his career in ERP software development and professional services management. He has spent the past 18 years with Microsoft and is currently a Senior Content Development Manager on the Cloud Productivity team at Microsoft Worldwide Learning. He is responsible for developing training content for Microsoft 365 and related Office products.
Additional information
| | |
| --- | --- |
| Author / Publisher | Microsoft |
| Level | Intermediate |
| Language | English |
Certificate
When you enrolled into this course you will automatically get a Certificate of Achievement for completing the course. An example is provided below.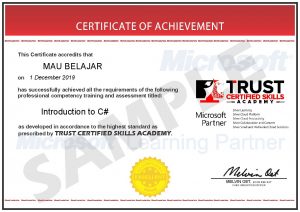 ---
Only logged in customers who have purchased this product may leave a review.